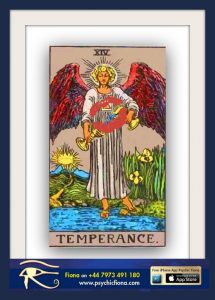 April has certainly arrived in all its glory … the dancing daffodils freely line the hedgerows and the consistently changing weather brings its own struggles from winter to summer … spring is definitely here … so it is the Spring of our own story that I wish to talk about …
Spring is a time to clear away all that debris wether it be emotionally, mentally or physically from our lives .. the longer brighter days gives way to the hope that things are now moving in the right direction.  As with all the newly budding plants and trees we too have been inspired to change … For those who are wishing to change their homes … be it decoratively or to relocate this is the time to put plans into motion … For those who are wishing for the forever career … get started on your plan, taking into account what educational pathway will be required … no change is without a cost … be it time, financially or emotionally … keeping in balance is key … but without a doubt this April 2017 feels ready for the mad clear out and the changes we seek in our lives  … Out with old and In with the new.
Certainly for those romantically looking for direction this month … be it that you are already partnered off … this is the perfect time to reflect on your partnership … Is it fulfilling?  Is it boring? Is it still as exciting? Is it making you happy? April is the perfect time to rejuvenate and inject the joy and feel the love of a tried and tested relationship … But not all relationships are fruitful, loving or joyful and this time can also illustrate the need to address the status quo … Temperance is always about the balance … we cannot control the weather … nor can we control another's  thoughts or feelings … but we can take ownership of our own thoughts, feelings and ability to find the joy we crave.  For those individuals seeking a fulfilling, joyful relationship keep in mind that your own ability to love yourself will have a bearing on the person you attract …
Physical health is key to your inner balance so taking steps this month to improve your own well being is essential to your overall joy … Gyms … walks in nature all move you forward to creating the joy and bringing you the balance to promote the changes you wish to embark …
All in all April is rather Active in all Areas so do take time for your own self in the heady topsy turvy month.